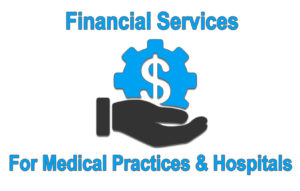 HRA: Underpayment Recapture
We are able to recover an average of 2.5% in underpayments in prior years.  This represents an immediate revenue gain of several million dollars for most of our hospital clients.  We use a proprietary software platform and the expertise from a team of expert billers and attorneys.  There is ZERO up front cost to the hospital to run the program.  The program is minimally invasive and requires very little 'work' from hospital employees. Numerous customer references available.
AudiTel: Telephony and IT Recapture
Very similar to the contract underpayment recapture with HRA, this program uncovers improperly billed charges for landline, cellular, and other IT services.  In addition to the recaptured funds, additional monthly savings are realized moving forward.  This has proven to be an immediate game changer for the balance sheet for our hospital clients.  Numerous customer references available.
Capital Equipment Loans
MedRev has a network of financial institutions with programs we've helped develop to suit the needs of independent providers.  These programs are available with deferred or reduced initial payments to allow the equipment to generate revenue prior to payments beginning.
Commercial Property Loans
Expanding or relocating your practice?  MedRev's commercial lending partner uses "common sense" underwriting guidelines to ensure logical lending approvals and fast turn times.  We also have a partner for residential lending in most states if its time to purchase or refinance your home.  We work with medical professionals and understand their business.  Approvals are straightforward and fast.
Accounts Receivable Advances
Payment time on Personal Injury cases can stifle your practice growth.  While most options require the hard-working provider to part with a substantial portion of their future income, we have a solution that's different.  Instead of "settling" your AR for a hefty price, we advance up to 20% every month. Each advance is payment free and due in 2 years with a small fee.  Free up operating capital easily.
Contact Us Today for a complimentary consultation
*  New  *  For Patients:
Click HERE for patient financing